We're pleased to offer the following services at Newport Veterinary Hospital, Inc: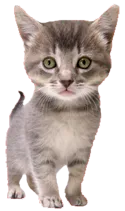 Appointments and Emergencies

We work by appointment ONLY! Please be advised that if you are late to any appointments you may be rescheduled and/or charged a $30 late fee depending on if the doctor is able to still see your pet. Our receptionists and team will attempt to accommodate all requests to the best of our ability. We make every effort to see emergencies, however if you feel you have an emergency with your pet, it is best to go to one of the emergency hospitals. If you feel you need advise beforehand it is best to call before coming in so that a staff member can advise you on your particular emergency. Please be advised that if you do walk in, we may not be able to see your pet and/or there may be a considerable wait time and an extra fee.

Boarding
We offer a full boarding facility for dogs and cats of all sizes. For cats, we offer cages and condos in their own room with a window and fish tank away from the dogs. For dogs we offer small cages, large cages and runs, all indoors. We also offer basic baths with nail trims and extra playtime on select days for an extra fee. During playtime our staff will play ball with your pet, take extra walks or whatever your pet likes to do! When scheduling your boarding let us know if you would like any extra services while your pet is here.
Boarding drop off/pick up times
Mon-Fri drop off: 7:30am - 4:30pm Sat: 7:30am - 10am
Mon-Fri pick up: 7:30am - 5:30pm Sat: 7:30am - 11:30am

Types of Pets Seen

At Newport Veterinary Hospital, Inc, we can care for the following types of pets:
Call us for more information.