I am from Pennsylvania and moved to the Carolinas in 1998. I began working for Newport Vet as a receptionist in September 2012. I currently live in Newport with my husband, five yellow labs, Bama, Idgie, Sipsie, Sandy, Buddy and three cats, Socz, Tonks and Blanche. I love to hang out with my dogs, husband, three daughters and my two granddaughters. My hobbies include but are not limited to, traveling, sailing, sewing, reading, listening to music and ANYTHING artistic! Art is my passion!
MeKayla - Veterinary/ Surgical Assistant

I was born in Pineville, NC but was raised and currently live in Rock Hill, SC. I live with my dog Brodie. I have loved animals from the time I was young and I'm glad to finally have the opportunity to work with them! I began working here in April 2019. Outside of work, I enjoy spending time with my animals, shopping, traveling and binge watching shows on Netflix!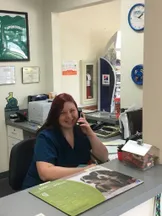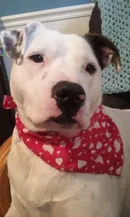 Erica - Veterinary/Surgical Assistant
I was born in Pennsylvania and moved to Clover when I was very young. I started working for Newport Vet in May 1999 after school in the kennel. I have worked in every position in the hospital from kennel and vet tech to reception. I graduated from Winthrop in 2004 with a B.A. in Psychology. I currently live in York with my husband and son. We have one dog, Ichabod, and three cats named Dainty, Barnabas, and Roman. I love to read, binge watch Netflix, anything to do with the show supernatural, and spend time with my family.